Have you been staring at those cans of green beans in your pantry and wondering if you can wrap up the lot as a gift for your grandma; your inner self whispering seductively, 'grandma likes green beans' in hopes of striking at least one name off your Christmas gift list?
Have you caught yourself rifling through the kitchen junk drawer, the top shelf of the linen cupboard or the deepest, darkest part of the closet where the ugly sweaters go to die in desperate desire to finish Christmas shopping while still dressed in your flannel pajamas?
When you find that baby shower gift for that woman in your office you didn't know all that well and ditched the shower anyway still wrapped on the shelf in the garage, do you think to yourself, "Well, I'm sure someone on my list has a baby and maybe they'll appreciate the yellow duckie paper" just to cross off another name?
Has the idea of regifting lost its shame and is now a challenge to see if you can remember who not to give what gift you got last year?
It's easy to slip into a desperate dash in the season of synchronized shopping, scooping up items you don't really need and no one in your family will want. That said, let me just say one world to you – music.
Music is the answer to all your holiday shopping needs.
There's music itself. Certainly, there's a favorite recording for each person on your list this year. With digital music, it becomes super easy to create collection of music for friends and loved ones. Whipping up a personal playlist of love songs for the special someone for each year of your relationship or favorite hymns from childhood for a dear auntie or just popular tunes from your teenage years for a best friend are easy and quick.
There's musical instruments, kits for beginners, music making software, books about musicians, sweet musical gifts for lulling baby to sleep, music posters, music on socks and scarves, music instrument jewelry, music documentaries and music on CD, DVD and vinyl… That's were the World Music Central Gift Guide comes into play. For the next couple of days, World Music Central will have a revolving list of musically-inspired gift ideas for every person on your list. Picking the perfect gift of music is simple as a scroll through our gift guide.
Let's get started:
Sony CMTSBT100 Micro Music System with Bluetooth and NFC
Foot Traffic – Men's Music-Themed Socks, Fits Men's Shoe Sizes 7-12
Music Editing Software for Recording Production Mixing & Beat Making Bundle – DAW, Audio Plugins, 7Gb Sound Pack on 32Gb USB (Windows PC & Mac)
Ocarina Instrument 12 Hole – Ocarina Zelda Alto C with Songbook, Bag, Rope and Hand Care – Gift for Children, Beginners, Zelda Fans (Red)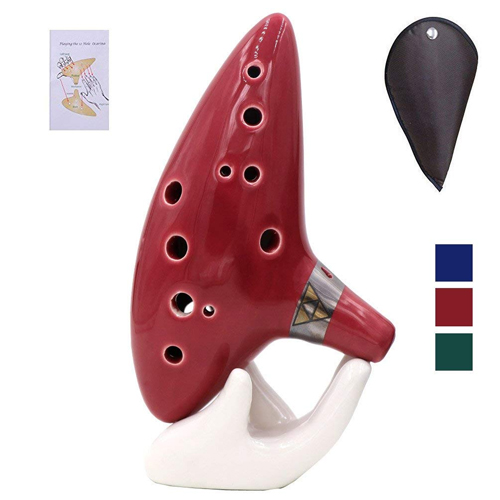 Bose Wave SoundTouch Music System IV, works with Alexa, Platinum Silver (738031-1310)
Guitar For Dummies Acoustic Guitar Starter Pack (Guitar, Book, Audio CD, Gig Bag)
Uideazone Unisex 3D Print Hooded Sweatshirt Casual Pullover Hoodie with Kangaroo Pockets
LyxPro Complete Beginner Starter kit Pack Full Size Electric Guitar with 20w Amp, Package Includes All Accessories, Digital Tuner, Strings, Picks, Tremolo Bar, Shoulder Strap, and Case Bag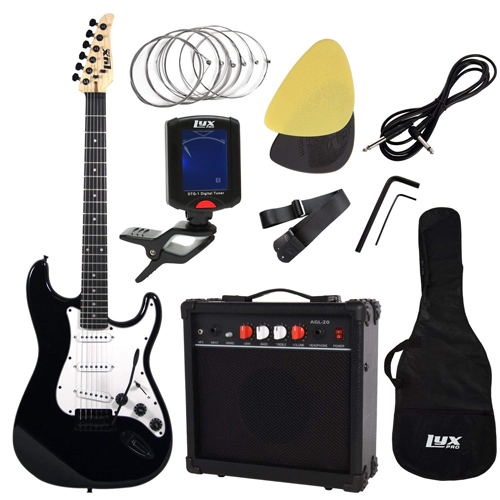 Beat Making Music Software Pro Pack – Best Music Production DAW + 5Gb of Sounds & Audio Plugins for Windows PC & MAC (2 Disc Set)
REEBOOO Music Jewelry Music Bracelet Music Teacher Charm Bracelet
World Music CONCISE: A Global Journey [Print Replica] Kindle Edition
Woodstock Peace and Music T Shirt & Stickers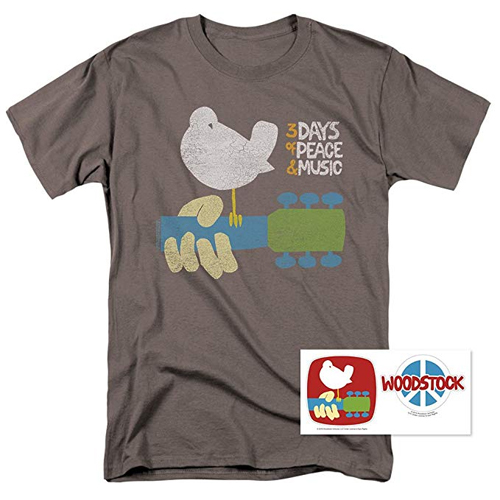 Author:
TJ Nelson
TJ Nelson is a regular CD reviewer and editor at World Music Central. She is also a fiction writer. Check out her latest book, Chasing Athena's Shadow.
Set in Pineboro, North Carolina, Chasing Athena's Shadow follows the adventures of Grace, an adult literacy teacher, as she seeks to solve a long forgotten family mystery. Her charmingly dysfunctional family is of little help in her quest. Along with her best friends, an attractive Mexican teacher and an amiable gay chef, Grace must find the one fading memory that holds the key to why Grace's great-grandmother, Athena, shot her husband on the courthouse steps in 1931.
Traversing the line between the Old South and New South, Grace will have to dig into the past to uncover Athena's true crime.
Share this post if you enjoyed! 🙂